Gear Teeth Honing Wheels
Internatinal Honing Wheel
Internal hone achieve a high output of gears between re-dressings and high rate of metal removing.
External Honing Wheel
External honing wheels have all the qualities of internal hone but are not dressable.
Profile & Tip Dresser
Supply Diamond coated gear profile and Tip Dresser. These dresser are high quality and give long life.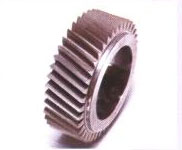 RAVJEET offer re-generating of internal profile of Internal Honing Wheels. This process gives a second life to honing wheel at nominal cost of re-cutting.
RAVJEET supply Honing Wheel for Ravjeet, Fassler, Hurth, Red Ring & Excello Honing Machine.